HILL's FOOD - ALIMENTATION HILL's

HILL'S SCIENCE PLAN & HILL'S IDEAL BALANCE

Depuis de nombreuses années, nous nourrissons nos chiens avec les aliments de la gamme Hill's Science Plan et Nature's Best. Ces produits sont aussi disponibles à la vente.
Hill's Science Plan: propose une large gamme d'aliments cliniquement prouvés, qui apporte à votre animal le juste équilibre en nutriments et des ingrédients de haute qualité afin de répondre à ses besoins spécifiques.
Hill's Nature's Best est remplacé depuis mi 2015 par HILL's IDEAL BALANCE il offre une nutrition parfaitement équilibrée pour les chiens et les chats, préparée à partir d'ingrédients de haute qualité selectionnés pour leurs qualités naturelles
For many years, we feed our dogs with food range Hill's Science Plan & Nature's Best. These products are also available for sale.
Hill's Science Plan: offers a wide range of clinically proven food that gives your pet the right balance of nutrients and high quality ingredients to meet specific needs.
Hill's Nature's Best is replaced since middle of 2015 by HILL's IDEAL BALANCE it provides a perfectly balanced nutrition for dogs and cats, prepared from high quality ingredients selected for their natural qualities..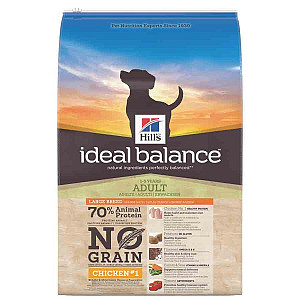 Disponible actuellement (stock limité = fraîcheur assurée)
Alimentation HILL's IDEAL BALANCE disponible
3 variétés
- Puppy : 12kg = 60,00 (prix normal 72,95)
- Adult Mini/Medium : 12kg = 60,00 (prix normal 72,95)
- Adult Large Breed : 12kg = 60,00 (prix normal 72,95)
- Mature Adult (Senior) : 12kg = 60,00 (prix normal 72,95)
Autres variétés sur commande
Livraison à domicile gratuite possible (Beaufays, Embourg, Chaudfontaine, Chénée, Grivegnée, ...) - Paiement Bancontact & cartes de crédit admis